Adjusting The Tenon Length
The Mortise & Tenon Jig from Oak Park is one which we use frequently on "the Router Workshop". The tenon length created by this jig is 1", however with a simple alteration you can create different tenon lengths for your special projects.
All episodes of the
Router Workshop
are available to watch online. This includes all
183
episodes which is over
75
hours of router & woodworking content.
Click here to learn more...
Cutting The Tenons
Normally the material is butted against the poly fence and this automatically creates a 1" tenon. In order to change this length we have to make a different stop for the wood. We simply inserted a screw into the poly fence.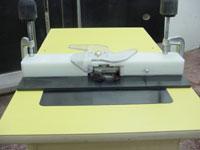 Be sure that it lines up the precut grooves in the tenon mitre block.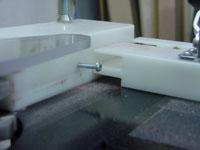 We adjusted the screw so that it was 3/4" from the fence thus leaving us with a 1/4" tenon.

Butt the wood up against the screw stop and run your piece through.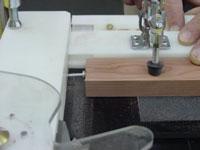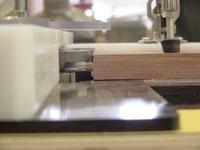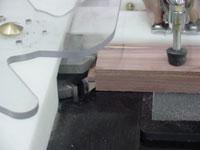 If you want a different tenon length simply adjust the screw.
Cutting The Grooves
To cut the groove for the 1/4" plywood panel we used a 1/4" slot cutter and a regular table fence. We set the fence so that the groove was 1/4" deep. Be sure the slot cutter is in line with the tenon.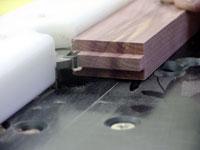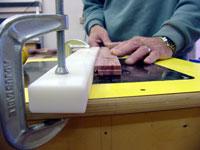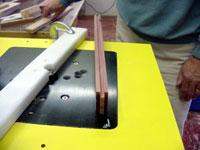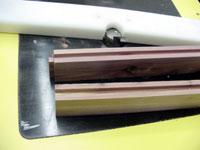 Assembly
Fit the panel into the slots, glue and clamp.