Draw Line Bit
The draw line bit is another profile cutter that can be used in a great number of applications. Today we will use it to mould a stool leg.
All episodes of the
Router Workshop
are available to watch online. This includes all
183
episodes which is over
75
hours of router & woodworking content.
Click here to learn more...
Project Planning
The leg is 1 7/8" square and we will put the draw line bead profile on all four edges plus the bottom edge of the skirts to tie it all together.
Set Up
Adjust the height of the draw line bit to expose the bead cut of the bit.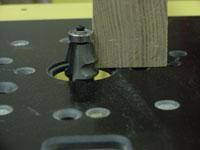 A thick fence is required to accommodate the bit, use a scrap board to make sure the fence is flush with the bearing.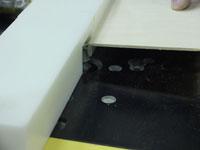 Making The Cut
In order to get this profile there are two cuts on each corner.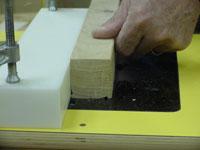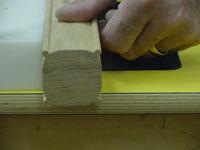 Skirt Profile
You can also use the draw line bit on the bottom edges of the skirt. This will match the table leg. Note: this can only be done after the dovetail pins are cut on the ends of the skirt pieces.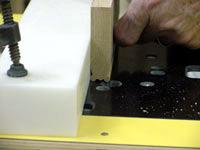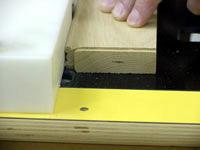 Next Router Tip
Watch for the next router tip where we show you how to cut the dovetails to attach the skirt and legs together!